So it looks like Volkswagen has been fixing emissions testing in the US …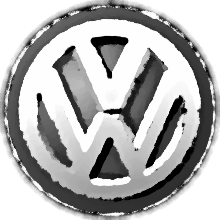 It seems that they have probably built into the engine management software something that detects when the engine is being tested for emissions. This apparently detects testing conditions and switches to a test mode where the engine power is reduced sufficiently to reduce emissions below the legal limit. Real emissions are up to 40 times the legal limit.
Volkswagen are apparently very sorry about this, but probably more about being caught than anything else. It could be just a one-off aberation, but frankly it is more believable that this sort of thing only happens within a company that has a culture where deceiving the customers and regulatory authorities is seen as perfectly acceptable practice.
So what else are they up to?
In a Science Fiction story by Charles Stross (Halting State), auditors do a much more thorough job of checking companies for ethical behaviour and screening executives for sociopathic tendencies; Volkswagon's path out of this mess involves and up close and personal relationship with a savage group of auditors looking into the ethics of the company.
But who else is using engines that lie to emissions tests? Not only do many other car manufacturers use Volkswagen engines, but other car manufacurers also have an incentive to do the same sort of thing. How much do we trust them?
How many Volkswagen engineers and managers involved in this "special" project have gone on to work for other manufacturers?