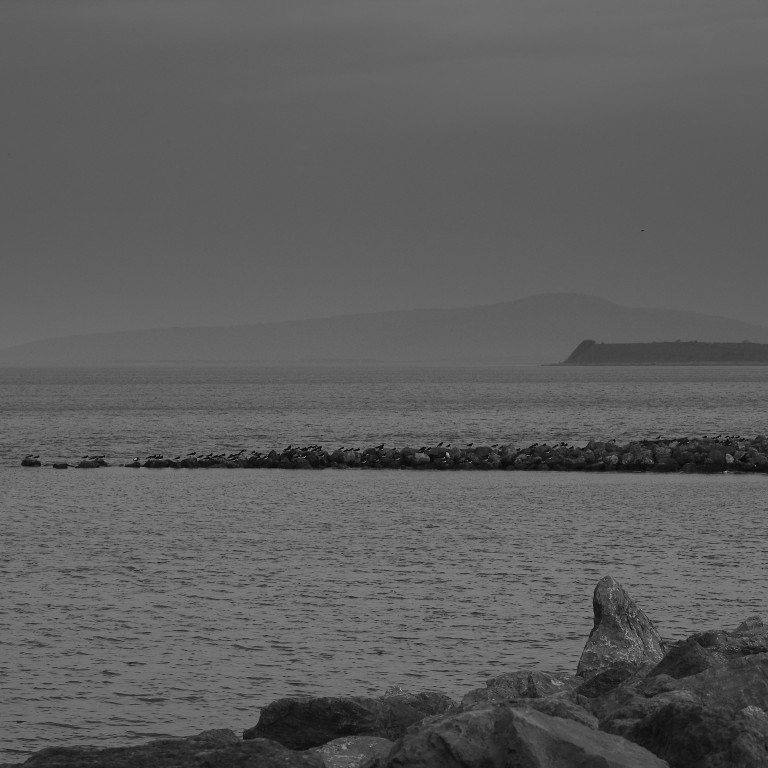 Not that many images but the idea is to go for quality and not quantity. Boring old black and white too. And no, there's no colour versions of these.

#1: The Three Scarecrows of Morecambe
#2: Across The Bay
#3: The Bird
Yes there is a bird flying within this image.
#4: Disappearing Sea
#5: The Bare Family
To "get" the pun in the title, it is worth pointing out that this statue was found in Bare … a sub-district of Morecambe.
#6: The Stone Thumb